Local Business Directory Search - Firelands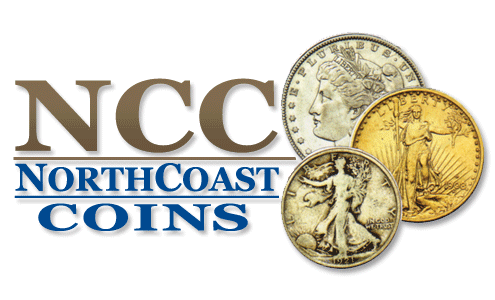 NorthCoast Coins
2916 Park Lane
Sandusky, OH 44870
Hours of Operation
For current hours of operation please call 419-626-4120.
Payment Methods
Cash
Check
Visa
Master Card
Service Areas
Sandusky, OH, Firelands, OH
Categories
Shopping , Gold Silver & Platinum Buyers & Dealers
Services
Shopping , Buying & Selling , Pcgs , Used , Dealers , Platinum , Licensed
Tags
coin collections,
silver dollars,
us coins,
cents,
scrap gold,
gold chains,
rings,
broken jewelry,
platinum,
rare coins,
bullion,
precious metals,
gold and silver eagles,
north coast coins,
northcoast coins,
Silver,
Platinum,
Jewelry,
Gold,
Coins,
Gold Coins,
Silver Coins,
Bullion,
Scrap Gold,
14K Gold,
Businesses,
Premier,
Precious Metals,
Silver Dollars,
Gold & Silver,
Gold Chains,
Rare Coins,
Chains,
NGC,
PCGS,
Scrap,
Gold Jewelry,
Collections,
Diamonds,
Currency,
Rings
NorthCoast Coins operates with Integrity, Honesty and Trust in the Firelands area. NorthCoast Coins is state licensed & members of ANA, CSNS, PNG & Erie County Better Business Bureau. Conveniently located near Sandusky Mall, Gold Coast Coins is the premier business for coin and precious metal enthusiasts.


NorthCoast Coins Products/ Services:
• Coin Collections - Buy All U.S. Coins, Cents - Dollars
• Type Coins, Silver Dollars, Government Issues
• Paying Cash For Scrap Gold-10K, 14K, 18K, 22K, 24K
• Gold Chains, Rings, Broken Jewelry & Platinum
• Rare Coins - All NGC-PCGS Coins - Buy & Sell
• NGC, PCGS Submissions Dealer
• Bullion All Precious Metals Gold & Silver Eagles
• 999 Silver Bars-Coins, Krugerrands ECT
• $$$ Currency Specialist
• $$$ We Buy & Sell All U.S. Notes
• Coin Notes, Gold Certificated, Fractionals, PMG
NorthCoast Coins
All form fields are required.
Be the first to write a review for this business.
Post your comments above.
NorthCoast Coins
2916 Park Lane
Sandusky, OH 44870
Primary: 419-626-4120
Request Driving Directions
Enter your starting location in the field below to get directions to NorthCoast Coins.
Our Fans