Local Business Directory Search - Firelands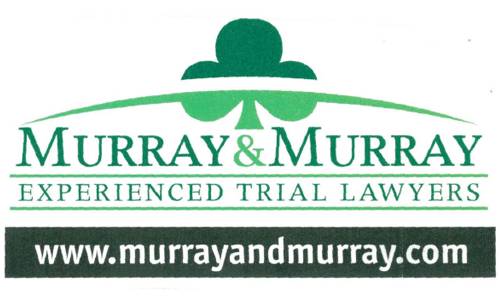 Murray & Murray
Service Areas
Sandusky, OH, Norwalk, OH, Huron, OH
Categories
Attorney & Law , Attorneys - General Practice , Attorneys Accident Personal Injury & Property Damage Law
Experienced Trial Lawyers
Murray & Murray was founded seventy-five years ago and is still run and operated by the Murray family. Today, Murray & Murray have seventeen attorneys, including ten Murray partners, providing you with legal care and insightful advice for your situations. Murray & Murray Co., L.P.A., is large enough to provide you with comprehensive legal assistance, and operate more like a small firm. Murray & Murray eliminate the intimidation factor and provide a caring and comfortable environment in which to discuss your case.
Murray & Murray experienced trial lawyers firm keeps its focus firmly on its clients. The law office of Murray & Murray Co., L.P.A., was founded to provide exemplary representation to people who have been injured either physically or financially through no fault of their own. The attorneys are working to maintain this commitment by building on a rich heritage, providing knowledgeable and skilled legal representation, and by never forgetting the human, compassionate element in our practice. Whether you need an Ohio car accident attorney, consumer protection lawyer, commercial litigator, or an attorney in any of other practice areas, Murray & Murray can help. To obtain information on how they may specifically address your legal concern, contact the attorneys at the law office of Murray & Murray, L.P.A., today.

Murray & Murray Products/Services:
Personal Injury Law

Accidents: Motorcycle - Truck - Auto - Marine

Products Liability

Nursing Home Abuse

Severe & Catastrophic Injury

Food Borne Illnesses

Wrongful Death

Social Security Disability

Class Actions - Consumer, Business

Environmental Issues

Professional Malpractice

Mediation & Arbitration

Securities & Stockbroker Fraud
Murray & Murray
All form fields are required.
Be the first to write a review for this business.
Post your comments above.
Murray & Murray
Request Driving Directions
Enter your starting location in the field below to get directions to Murray & Murray.
Our Fans